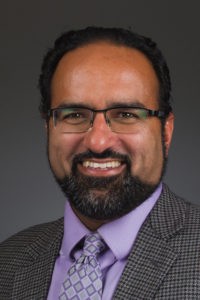 Dr. Beg is a clinical psychologist and licensed in the province of Ontario, currently working as the Director of the Student Counselling Centre at the University of Windsor. He earned his undergraduate degree in Psychology at the University of Toronto and completed his Master's degree and Ph.D. in Clinical Psychology from the University of Windsor.
With more than 15 years' experience in the mental health field, Dr. Beg has trained and worked in a wide variety of clinical settings including: a mobile psychiatric team; a children's mental health facility; an emergency room and Level I trauma hospital in downtown Detroit; the forensics unit of the former Clarke Institute of Psychiatry; and at the University of Indiana School of Medicine.
Dr. Beg works with children, adolescents, and adults. His clinical interests are in the area of treating anxiety and depression, addressing mental health issues in the workplace and at the postsecondary level, trauma counselling, and psychoeducational assessments for learning disabilities and ADHD.  He has a particular interest in the development of resilience and "grit" as a key element in assisting individuals to help overcome their particular challenges. Dr. Beg is also an active member of the community having served on the Board of Directors for the Windsor Essex County Children's Aid Society and the Windsor Family Health Team.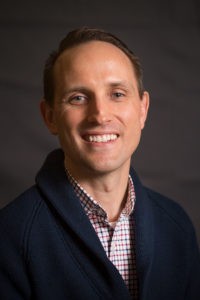 Dr. Clark is a licensed clinical and school psychologist in the province of Ontario. He earned his undergraduate degree in Psychology, and later his Master's and Ph.D. degrees in Clinical Psychology from the University of Windsor. He specializes in the treatment and assessment of children, adolescents, and adults.
Dr. Clark's training and clinical experience consists of work in a variety of settings, including education, health care, and private practice. He completed his pre-doctoral internship at BC Children's Hospital in Vancouver, where he focused on child and adolescent mental health and pediatric somatic symptom disorders. More recently, Dr. Clark served as the Mental Health Lead at the Windsor-Essex Catholic District School Board and then staff psychologist at the University of Windsor's Student Counselling Centre.
Dr. Clark is passionate about both training future psychologists and volunteering with local mental health agencies. He has regularly supervised prospective members of the College of Psychologists of Ontario, while also providing training for graduate students of the University of Windsor's Clinical Psychology Program. In recent years, Dr. Clark has served as a board member for the Distress Centre of Windsor-Essex County and Maryvale Adolescent and Family Services.   
Dr. Clark's clinical interests include: child and adolescent mental health; anxiety and mood disorders; trauma counselling; and the assessment of learning disabilities and attention-deficit/hyperactivity disorder (ADHD).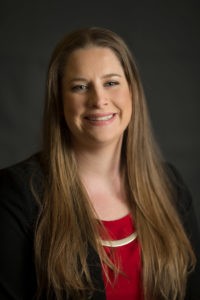 SAMANTHA CORRIVEAU, MSW RSW
Samantha Corriveau earned an undergraduate and a master's degree in Social Work at the University of Windsor. She supports adults, teens and children experiencing challenges with anxiety, depression, low self-esteem, grief, trauma and pregnancy infertility as well as postpartum related issues.  Samantha focuses on her clients' difficulties and uses the appropriate therapeutic approach to connect them to long lasting solutions. 
Samantha strives to create a foundation of trust in an environment that allows you to explore the future you have always hoped for. She collaborates with clients to incorporate multiple therapeutic methodologies such as cognitive behavioural therapy, acceptance and commitment therapy and narrative therapy. Samantha understands the importance of creating a unique experience and will tailor her approach to meet your specific needs.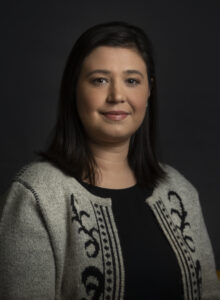 Alaina is a Registered Social Worker in Ontario and Licensed Clinical Social Worker in the state of Michigan.  She has a Masters Degree in Social Work from Wayne State University, with a concentration in Cognitive Behavioural Therapy.  From there she spent a majority of my career at Henry Ford Behavioural Health Clinic located in Detroit where she worked with adults with a wide range of mental health and addiction issues.  During this time she was afforded the opportunity to take part in a year long training and mentorship in Dialectical Behavioural Therapy from the Linehan Group.
Alaina's areas of interest include working with adults with anxiety, depression and other mood disorders as well as any underlying causes to these mood issues/disorders.
She approaches each client as an individual with individual needs respecting their right to self determination.  Alaina believes in a collaborative approach to care, developing skills and building resilience from peoples inherent strengths.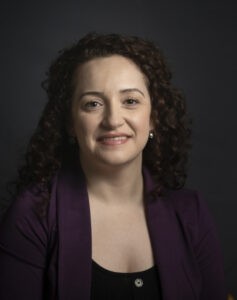 Dr. Ruby Jamil is a Clinical Psychologist licensed with the College of Psychologists of Ontario. She is registered to practice in the area of Clinical Psychology with children and adolescents (0-17 years) for both assessment and treatment. She completed her Ph.D. in Clinical Psychology (Child Track) at the University of Windsor in 2020. She also attended the University of Windsor for her M.A. (Clinical Psychology) and B.Sc. (Biological Sciences and Psychology).
Dr. Jamil has been working clinically with Windsor-Essex youth and their families for over 10 years. She has clinical experience in a variety of settings, including community mental health centers, school board, private practices, and university clinics. Dr. Jamil is particularly interested in assessment of autism spectrum disorder. Additional areas of interest include treatment of youth with trauma histories and treatment of anxiety and OCD. Dr. Jamil draws primarily from cognitive behavioural therapy (CBT), acceptance and commitment therapy (ACT), and dialectical behaviour therapy (DBT) skills. She also provides consultation to caregivers to help them understand and manage their child's emotions and behaviours.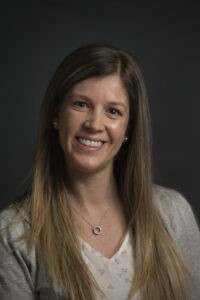 PSYCHOMETRIST
Ashley graduated from the University of Windsor (B.A. Honours with Thesis) with a degree in Developmental Psychology. She has 10 years of experience working as a Psychometrist, administering psychological tests to children, adolescents, and adults. She has supported Psychologists in completing assessments in both school and clinical settings.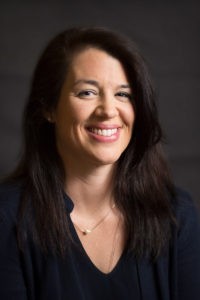 Dr. Olivia McGarragle earned her Ph.D. in Psychology from Wayne State University, Detroit Michigan and is licensed to practice clinical psychology and provide psychological evaluations and therapy to adults and children. She has been practicing as a Psychologist since 2013, and previously as a masters' level Therapist in Michigan since 2008. 
Through her work as part of a research team studying Obsessive Compulsive Disorder (OCD) and Attention Deficit Hyperactivity Disorder (ADHD) treatment at the Children's Hospital of Michigan, Dr. McGarragle gained specialized training and experience in assessing and treating these disorders. She further developed an interest in assessment and treatment of adult ADHD through her dissertation research.  
Dr. McGarragle's work with the Canadian Mental Health Association and most recently the Teen Heath Centre in Windsor has further developed her interest in a variety of disorders in youth and adults. She is interested in evidence based practices in the treatment of anxiety and mood disorders and ADHD including cognitive therapy interventions, cognitive behavioural therapy, emotion-focused as well interpersonal/attachment based approaches to therapy.
Dr. Lauren O'Driscoll (she/her) is a clinical psychologist registered with the College of Psychologists of Ontario. She completed her Master's and Ph.D. degrees in Clinical Psychology at the University of Windsor. Dr. O'Driscoll also holds a Bachelor's degree in Psychology and Criminology from the University of Toronto and an Honours in Psychology degree from Macquarie University. Dr. O'Driscoll is licenced to provide assessment and psychotherapy services for adults.
Dr. O'Driscoll has a diverse background in clinical training at variety of outpatient clinics, hospitals, university student counselling centres, and private practices. She completed a pre-doctorial residency at Eastern Health in St. John's, Newfoundland, where her training was focused on adult assessment, group therapy, and individual psychotherapy in the context of community mental health.
Dr. O'Driscoll takes a collaborative and flexible approach to psychotherapy, informed by acceptance and commitment therapy, compassion-focused therapy, emotion-focused therapy, dialectical behaviour therapy, and cognitive behavioural therapy. She works with a range of
clinical concerns and life challenges, with the aim of assisting clients in increasing present-moment awareness, breaking maladaptive patterns, and promoting values-based growth. Her style is warm, non-judgmental, and compassionate. Nicole is a clinical therapist with over ten years of experience supporting adults in hospital and community settings focusing on mental/physical health needs. Nicole is committed to the BIPOC community and other equity-seeking groups, respecting, supporting, and promoting equity, diversity, and inclusion. As an experienced individual, couples, family, and group therapist Nicole utilizes evidence-based practices to cultivate a safe space for healing. Adults, age 25+ experiencing anxiety, depression, trauma, life transitions, including geriatric population and caregiver supports, through collaborative, integrative therapeutic approaches. Morana Sijan earned her Bachelor degree in Social work (BSW) in 2000 and then her Master degree in Social work (MSW) in 2009 both from the University of Windsor. She is a registered social worker with the Ontario College of Social Workers and Social Service Workers. She has over 20 years' experience supporting adolescents and their families who are experiencing a wide range of mood and anxiety disorders as well as behavioural and emotional difficulties. Her therapeutic approaches focus, as needed, in different modalities, such as Cognitive Behavioural Therapy, Dialectical Behaviour Therapy, and Acceptance and Commitment Therapy.
Morana has a warm, compassionate and non-judgemental approach which fosters the development of a trusting therapeutic relationship. She believes strongly in working collaboratively with each individual to best understand their needs which fosters the development and achievement of realistic and meaningful goals.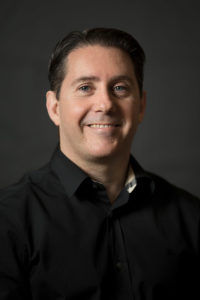 Dr. Andrew Taylor is a Clinical Psychologist licensed with the College of Psychologists of Ontario. He earned an Honours B.A. in Psychology from the University of Windsor and his M.A. and Ph.D. from the University of Detroit Mercy.  Dr. Taylor is licensed to perform individual psychotherapy and psychological assessments in the areas of clinical psychology and rehabilitation psychology and is authorized to practice with children, adolescents, and adults.
Dr. Taylor has worked in a variety of mental health settings, such as the Teen Health Centre, Regional Children's Centre, Maryvale Adolescent and Family Services, Windsor Group Therapy Project, and the Community Mental Health Clinic.  He has been involved in a number of published research studies examining eating disorders, treatment motivation, and intellectual disabilities. A member of the Ontario Psychological Association and the American Psychological Association, Dr. Taylor is also a research scientist with the OZAD research centre.
Trained in psychodynamic and cognitive-behavioural therapy, Dr. Taylor uses an integrative approach tailored to his clients' individual needs and goals.  In the context of a non-judgmental and confidential therapeutic environment, he works collaboratively with clients to determine realistic goals for therapy and to develop the insight and behavioural change that can lead to a more adaptive and satisfying life.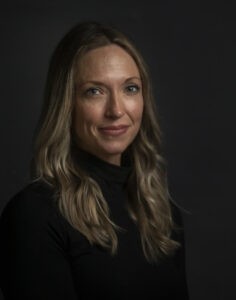 STEPHANIE TOUSIGNANT, MSW RSW
Stephanie obtained her Master of Social Work degree from the University of Windsor in 2009 and is licensed as a Clinical Social Worker in the state of Michigan. She also holds a Bachelor of Psychology degree and a Master diploma in PsychoEducational Skills and Guidance from the University of Calgary. Stephanie has over ten years experience providing clinical supports to children, adolescents, adults, and families and prioritizes her therapeutic framework to be both client-centred and eclectic in order to best suite the needs of her clients.
Stephanie is trained in Emotionally Focused Therapy, Narrative Therapy, Cognitive Behaviour Therapy and Dialectical Behaviour Therapy, and specializes in Attachment based approaches as it relates to relationships, mood disorders, trauma, and grief and loss. She has also obtained her certificate in Maternal Mental Health from Postpartum Support International and pairs this knowledge with extensive experience in working with infant, child, and parental mental health. In addition, Stephanie is also trained in Family Based Therapy to support Adolescents and their families battling Eating Disorders.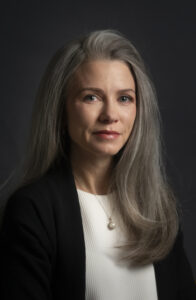 JENNIFER WHITE, MSW RSW CEDS
A graduate of the Masters of Social Work Program at Wayne State University in Detroit Michigan, Jennifer White is passionate about continually staying on top of the leading treatment developments by participating in several conferences annually throughout North America. Jennifer also holds an Honours Bachelor of Commerce degree from the University of Windsor and a Bachelor of Arts degree in Political Science from McMaster University in Hamilton, Ontario.
Jennifer has specialized her counselling services in the area of Eating Disorders for nearly eight years, most recently as a therapist and social worker at WECHC, The Teen Health Site in Windsor, Ontario. She has devoted her career to helping individuals suffering with eating disorders – and their loved ones – restore control of their lives. Jennifer is a Certified Eating Disorder Specialist and structures her treatment on evidence-based practices that are designed specifically to meet the individual's needs.
Jennifer is certified as a Family Based Therapist, and provides insightful support to those who care for someone with an eating disorder to achieve optimal recovery rates. She is also trained in EMDR (Eye Movement Desensitization and Reprocessing Therapy) for the treatment of PTSD and simple trauma.